Shreveport, La — SHREVEPORT, La. (Ark-La-Tex Weekend) - A beautiful new mural will be a new colorful welcoming into the downtown area.
The Ascension Underpass mural
The mural opening will be happening on Thursday, August 4, starting at 5 p.m. at 1042 Marshall Street. The event is free to the public.
The mural is intensely colorful to counter the drab colors of the area, making the drive into downtown Shreveport much more welcoming, it features butterflies to express the aspirations of positive transformation of the Shreveport and Bossier City communities.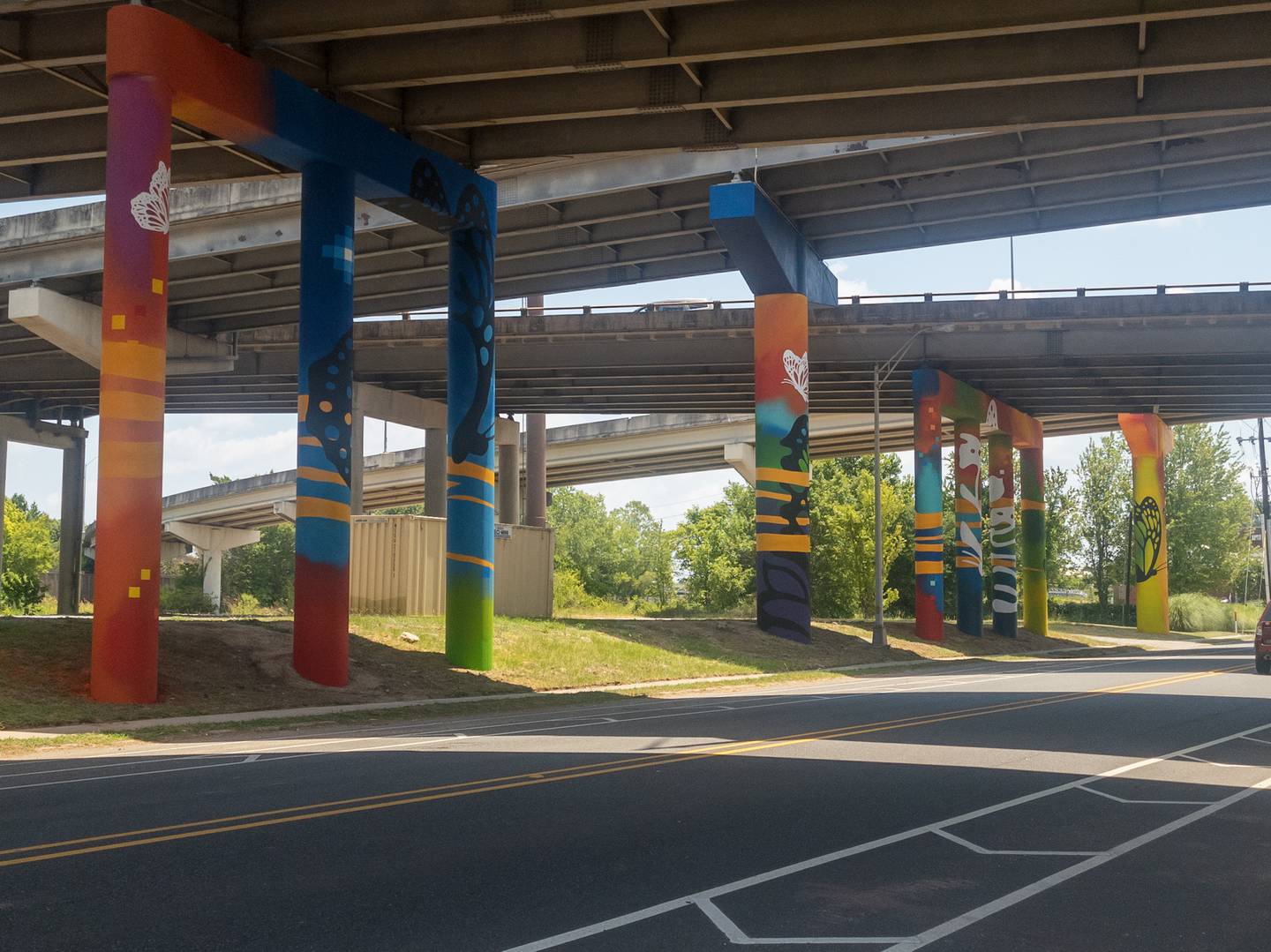 Muralist and artist Ka'Davien (KD) Baylor used his experience to help in supporting the mural's development. He coordinated a team of wonderful artists that include Ben Moss, Eric Francis, and Willie Love to work on the project. Moss and Baylor developed the design concept.
"When we come back and look at it, It's hard to believe that's something that you did especially when you get the community involved it's something really special and amazing," Francis said.
"I believe public art projects are particularly important for a city such as Shreveport because there are many communities within the city that could use spiritual boosting and encouragement. Public art has the power to do this while providing an awareness of investment and ownership for local citizens," says Baylor. "Art in public spaces reflects and reveals our society, enhances meaning in our civic areas, and adds uniqueness to our communities. I have been honored to work on several projects that I believe have started transformation within our local communities. I hope to continue to work with public art that heals communities through the creation of landmarks."
Copyright 2022 KSLA. All rights reserved.